CHAPEL HILL'S TRUSTED RESIDENTIAL ELECTRICIAN
If you're looking to hire a licensed, reputable electrician for help with your generator,
remodeling projects, or update lighting, Call Electrical Service Providers
CALL (336) 228-3300
Chapel Hill NC Area Electricians Licensed and Insured
It is simple to assume that electricity powers your home. Until something happens that you don't have electricity anymore. Our experienced electricians are available to help you in such situations. Electrical Service Providers are professional electricians who will make electricity work for you and not against you.
Electrical Service Providers is the best choice for exceptional electrical work. We provide quick and efficient diagnostics, troubleshooting, and timely electrical installations services, and we are committed to providing the highest quality and professionalism. We work to provide exceptional customer service and support to our clients!
Quality Electrical Service, Repair & Installation
Our team can install high-end lighting fixtures. Electrical Service Providers has the expertise to help you harness the power of your home.
We partner with our clients to offer:
⦁ Lighting design and installation
⦁ Repairs to electrical equipment
⦁ EV chargers
⦁ Replacement attic fans
⦁ Replacements for smoke detectors
⦁ Ring products
⦁ Remodels of small size and new circuits
We are experts and can discuss your requirements and wishes
After listening to your concerns, our licensed electricians will inspect your home thoroughly to determine the best course of action. This provides necessary details and an opportunity for you to discuss your preferred method of action one-on-one, regardless of how large or complex the project.
Safety First is our motto
It is not easy to work with electricity. Our experience has been a trusted source for homeowners to complete their electrical work with precision. We can prevent electrical problems in your home by using our expertise and high-quality work. Faulty wiring can lead to electrocution and fire damage. Do not leave anything to chance! Electrical Service Providers is a licensed, experienced, and trained electrical.
Electrical Safety Inspections: Protect Your Greatest Investment
Electrical Service Providers offers thorough electrical safety inspections, providing peace of mind and protection from potential fires
Protecting your business or home is of paramount importance.
Electrical Service Providers, We don't just Repair? Install And Renovate We identify potential problems before they become significant threats. Electrical Service Providers' comprehensive safety inspection is the best form of preventative maintenance. Schedule an inspection if you have any questions or are experiencing problems with your electrical system. CALL US: IT MAY BE THE MOST IMPORTANT CALLER YOU MAKE!
What our Raleigh-area Safety Inspection Covers
Safety is everything. Our inspectors do not leave anything to chance. Our multi-point safety inspection program is highly comprehensive and valuable. The following are the contents of this program:
⦁ Boxes for open junction
⦁ Faulty wiring
⦁ Loose or faulty switches/receptacles
⦁ Bathroom exhaust fans for attic and bathroom
⦁ Defective devices GFCI/AFCI
⦁ Service and breaker box equipment
⦁ Grounding service conductors
⦁ Gas line bonding
⦁ HVAC disconnects
⦁ Lighting
⦁ Ceiling fans
⦁ Compliance issues with the Code
⦁ More
Electric Safety Inspections Prevent Dangers
Even if there are no signs of an electrical problem, A safety inspection is a good idea. Our experts can help you avoid trouble spots.
⦁ Shortages
⦁ Power flickering
⦁ Fire Damage
⦁ More
You can also keep your home safe Electrical Service Providers conducts electrical inspections. This allows for a thorough assessment and a plan of corrective action to ensure compliance with the city or county. Before you begin any electrical review, listen to yourself, and try to understand the challenges ahead. We can suggest the most cost-effective and efficient ways to solve your electrical problems as we go.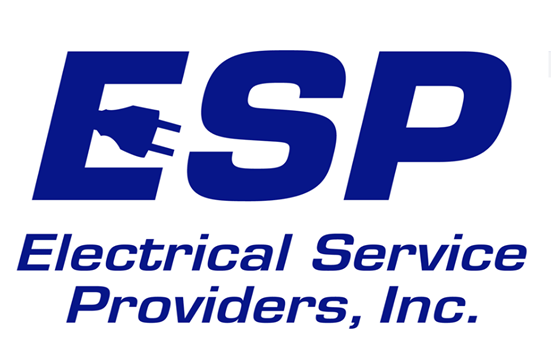 Look no further if you're looking for custom lighting design or installation.
Electrical Service Providers can design and install a completely new lighting system that you can enjoy for many years. This will bring beauty and function to any room in your home.
Interior and Exterior Custom Lighting Design and Installation
Our lighting design expertise spans many years. We can help you create a lighting plan that suits your lifestyle. Our specialty areas include:
⦁ Pantries
⦁ Closets
⦁ Kitchens
⦁ Hallways
⦁ Foyers
⦁ Fireplaces
⦁ Bookshelves
⦁ Toe kick (toe space).
⦁ Recessed lighting
⦁ LEDs and more
You can increase your home's value by investing in custom-designed and installed lighting.
⦁ Curb Appeal Outdoor and indoor lighting are more than decorative features. Lighting designed by our electricians can make any home look beautiful inside and out. It is also a cost-effective method to increase your property's value and buyer demand when you are ready to sell.
⦁ Safety & security is a known fact that burglaries are less likely to occur in brighter, more spacious homes. We can design and install lighting with timers, motion sensors, and many other features.
⦁ Energy-saving lighting is the most significant factor in your monthly electricity bill. Electrical Service Providers can provide upgrades to your lighting system to replace the old and outdated ones.
We are proud that we serve the North Carolina Triangle area of Chapel Hill; contact our team to get started on your next home-electronics project.
Questions for an Electric Contractor
Are you looking to invest in electrical wiring in your home? Are you in dire need of an urgent fix for your electrical appliance? It is essential to hire an experienced electrician who is skilled in the job. Our team provides electrical https://en.wikipedia.org/wiki/Electrician services to residential properties. Call Electrical Service Providers for your new LED lighting installations, kitchen and bath remodeling, repairs, or EV charging station installations.
Here are some questions you should ask your electrician before you hire them:
Are there references from clients who have used your services before?
Find out what customers have to say about the company in Chapel Hill electricians is crucial. A long list of clients in Chapel Hill is a sign that you are a good contractor. NC. Ask the contractor for the contact information of past clients. It is good to reach out to previous customers and ask them if they would recommend the same expert. Ask about customer service and professionalism.
Could you get me a proposal?
Ask the electrician for a proposal before you hire him. This is particularly important if the electrician will be doing significant work like rewiring. You can plan your budget and time by getting a proposal and an estimate. You can ask them for the estimated rate to help you prepare.
What time will it take to complete the work?
An electrical contractor who is well-versed in their field will be able to tell you how long it would take to complete the job. It can be challenging to predict how long some electrical projects will take due to the many issues. It is crucial to estimate the time it will take, especially if you pay an hourly rate.
Are you insured and licensed?
It is vital to find an electrician licensed in the state. This shows they are qualified to provide the service you require. It is risky to hire a contractor without adequate insurance. Unlicensed contractors can cause damage to your property or even render your insurance invalid.
What is the longest time you have been providing this service?
It is better to work with experienced electricians. Ask how long the contractor has been performing the task you require. You will get a reliable and fast service from a skilled contractor. It is not worth the hassle of hiring novice electricians.
Electrical Service Providers have the right skills, licenses, and insurance. We offer top-quality electrical repair, maintenance, and installation services in Chapel Hill, Chapel Hill, and other areas. For more information, please call us!