Flat Screen Installation Services

Most homes have flat-screen televisions. Bulky and heavy televisions that fill a room have been Flat Screen Setup
Most houses have televisions. Bulky and heavy have been replaced. The issue is currently installing them. Nobody wants trailing cords and wires that detract from the attractiveness of their house . Electrical Service Providers will be able to help you mount your flat screen tv securely in a manner that does not detract from the attractiveness of your dwelling.
It is before You Begin your screen TV setup You will have a lot of questions.
Where's the ideal location?
Can I place a flat screen TV?
How can you conceal screen TV cables?
Is my wall powerful enough to maintain the size?
Electrical Service Providers may take the guesswork from flat screen TV setup. We can put in your television quickly and conveniently.
Apartment Display Installation Tips
Mounting a flat display can be difficult and Have a Good Deal of Knowledge and ability that is electric. You'll need to not just should understand how to set up and mount the flat screen TV but also how to properly safeguard your wiring and stick to the electric code. NEVER RUN AN ELECTRICAL CORD OR EXTENSION CORD INSIDE YOUR WALL. For keeping walls, electric cords and extension cords aren't made and may lead to damage to your property and your TV. When you begin planning to mount your television, things need to be taken into consideration. A few of the things professional electricians such as Electrical Service Providers can quickly manage are:
Making certain can keep the load of this TV.
I'm finding the right studs.
Properly methods for concrete or brick walls.
It understands how to locate any other obstacles in the wall, which may impact your wiring.
It understands how to conceal wires safely and based on NEC code.
I'm installing, outlets that are concealed that are fresh while concealing cables to plug in TVs.
You're currently putting wiring in walls or molding without damaging or affecting your house.
Knowing which tools are required to mount and install the screen TV.
You are mounting or installing a flat screen TV Your cash although will not consume your time. You'll Need several Tools to drill holes run pipes and, through the walls, Attach for your TV. This is professionals.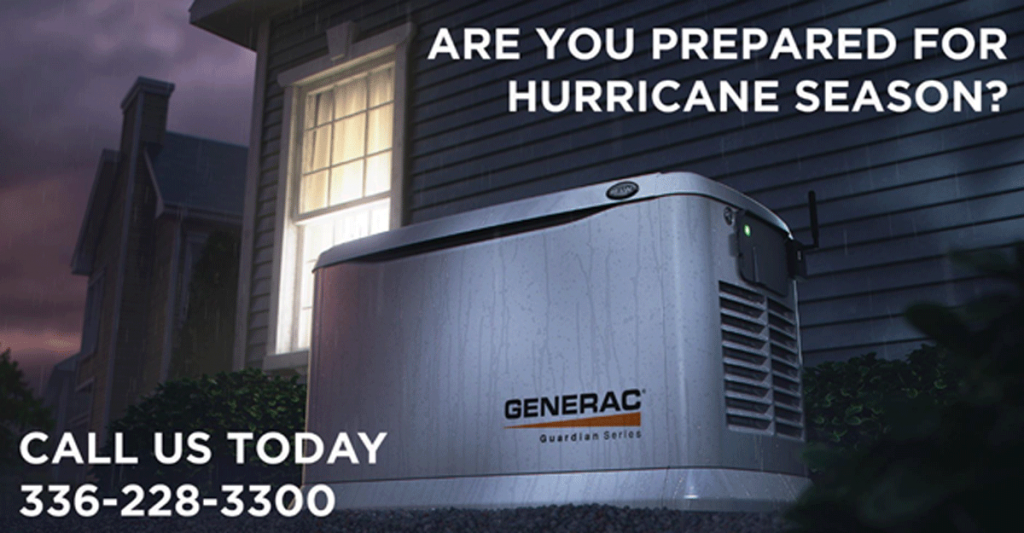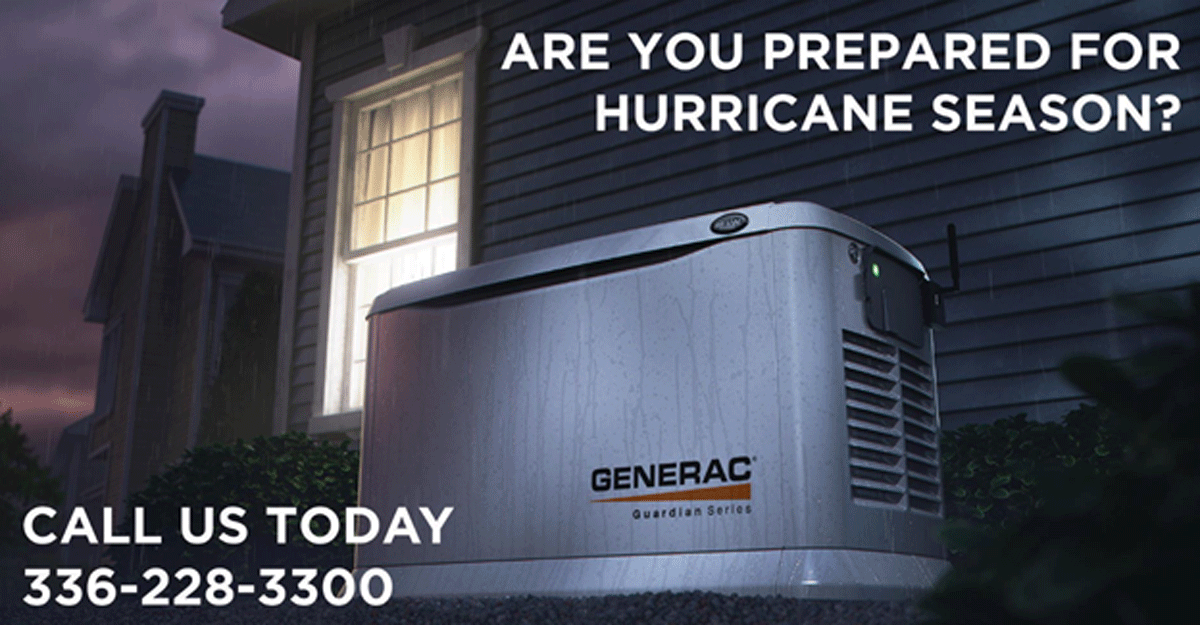 Install Your Generac Home Standby Generator System Before the Rush… And for YOUR PEACE OF MIND !Be prepared for hurricane season with a Generac Power Systems Inc. standby generator and never worry about keeping your family safe. Give Electrical Service Providers Inc. a call at 336-228-3300 and speak with our licensed technicians today!
Read What Our Customers Are Saying:
Randy J., Greensboro, NC
2/22/2019
I was concerned about knowing I was going to spend thousands of dollars on this project. What a joy to work with a company who was more concerned about me and my project than they are about their interest in it. From the very start, I was quoted a price for what would work best for my residence. They had a chance to try to upsell me but did not even try. I was already familiar with a variety of models. The crews that did the installation were fantastic. Always courteous, always engaging, but always hard working. Coordination with city inspectors and others who had an interest in the project was done extremely well. I did not even need to be around while the work was done. When it came time for the final payment, the company would not take it until the generator ran a couple of its weekly test cycles and I was completely happy. The owner of the company even helped me with another minor issue I had and would not accept any payment. Besides the workmanship and professionalism, this company scored big points in communication. Each time I called or needed a question answered, the owner of the company either called, emailed, or texted me very quickly. It seems today that getting in touch with anyone is a nightmare.
Simply put, I would recommend Electrical Service Providers to anyone who needs their service. I can assure you they will be my first call for any other projects or services I require. Thanks to Home Advisor for steering me to this company.

Samuel M. in Reidsville, NC
8/14/2018
A company who kept their word. Showed up when promised and completed the work!

Mike H., Greensboro, NC  
04/20/12
Repaired a Generator: They did an excellent job. Explained what needed to be done thoroughly. I was so impressed I hired them for additional work.

Gwen B., Burlington, NC   
01/15/12
He was excellent and was here within an hour of my looking for someone to come out and do the repair. This was a holiday weekend. It was a minor fix as it turned out, but I gladly paid the small amount he charged to fix it. I will call them again if I need an electrician. Thank you 

---
Doc M., Durham, NC
01/12/12
Excellent work 

---
Jake R., High Point, NC
3/18/2014
Repaired Home Standby Generator:  Honest, Trustworthy, Very good customer service

---
Edward M., Greensboro, NC
4/8/2014
Very prompt and did a very neat job.  Done on time

---
Heather H., Greensboro, NC
4/17/2014
Good to work with, found the problem rather quickly and provided guidance

---
Renae W., Greensboro, NC 
4/25/2014
Very fast and great value

---
Bob B., Greensboro, NC 
5/27/2014
Professional, Explained problem and solution

---
Michelle K., Greensboro, NC
8/3/2014
The technician was very nice, and even though he had a really busy day, he took the time to work in my repair.  Very prompt. I think someone else would have just shifted me to another day.