ELECTRICAL SERVICE PROVIDERS ELECTRICIANS IN ALAMANCE COUNTY NC, SERVING BURLINGTON,  CHAPEL HILL, ALAMANCE, DURHAM, CARY, AND THE SURROUNDING AREA | ELECTRICAL REPAIR AND INSTALLATIONS FOR YOUR HOME AND OFFICES NEAR YOU
Need an Electrician near you in Burlington? Call Now for Service
24 Hour Emergency Service | Over 20 Years Experience Licensed & Insured Toll-Free: 866-470-4377 | Burlington: 336-228-3300 | Chapel Hill: 919-929-9990
ABOUT US
Electrical Service Providers is a family-owned business that has over 50 years of combined electrical experience in North Carolina. We guarantee you "only the best" customer satisfaction and quality for Generator installations and commercial/residential electrical jobs in our industry. We pride ourselves on our reputation and integrity in the electrical business near you in Burlington, NC. Electrical Service Providers has been a state licensed electrical contractor for over 25 years, and We hold an "unlimited" state electrical license in both North.
As a full-service Electrical Contractor, we offer…
1) Same Day Service Calls
2) Trouble Shooting and Diagnosis
3) Design and Estimate for your Electrical Project
4) Fast Service
5) Affordable Prices
We are Trustworthy, Competent, bonded, insured, and carry workers compensation for all of our employees. We will be able to send a professional, courteous electrician your way quickly.
WE TAKE PRIDE IN EACH AND EVERY PROJECT.
We believe that no job is too small or too big for us to do for you. We take extreme pride in our work that we have a guarantee. Call Us for details 866-470-4377. Our work with you is not complete until you are fully satisfied. We are confident in the electrical services that we provide for you, and our staff is the best. We work hard to make sure that we are reliable and affordable for everyone.
OUR START
Electrical Service Providers is your best local electrician. We are locally owned and operated by Andy Helton, a Master Electrician. With 35+ years of electrical experience and training, we are the best at what we do ! Our # 1 Job for you and the main concern is the 100% satisfaction of our customers. We appreciate every person that takes the time out of their day to call or have us out to their house to do electrical repairs. We love being everyone's favorite local electricians.
OUR SERVICES
At Electrical Service Providers we are happy to offer any electrical service that you might need. Please contact us with any electrical requests you may have.
Here To Solve Your Electrical Problems 24/7 Local, Trusted, Clean, Expert Electricians.
1) Local Electrical Panel Repairs & Installs
2) Commercial & Industrial Electrical Services
3) Local Electrical Circuit Breakers replacements & repairs
4) Generac Equipment Repair & Install
5) Pool & Spa Light Installation
6) Dedicated Generator Repairs
7) Whole-House Surge Protection
8) Troubleshooting & Repairs
10) Certified Electrical Inspections
11) Lighting Installation
12) Switches & Dimmers
13) Smoke & Carbon Monoxide
14) Recessed Can Lighting
15) Intercom Installations
16) Flourescent Fixtures
17) Flat Screen TV Installations
18) Landscape Lighting
19) Telephone, Voice & Data
20) Decorative & Accent
21) Stand-By Back Up Generator
22) Ceiling Fan Installation
23) Electrical Outlets
24) LED Lighting
From wiring upgrades and panel boards to electrical safety inspections, you can count on us for reliable residential, commercial, and industrial electrical services in Burlington NC Burlington, Zip codes we serve 27215, 27217
North Carolina Residential & Commercial Electricians Burlington
Do you need an Electrician in Alamance County NC today?
A. Our top-notch highly experienced local Electricians can repair, replace, and install everything electrical for your business or home.
What does it cost?
A. Your Local Electrician will give you choices and Exact rates in writing before starting any job. When you decide on your repair or install the price will not change even if we have overlooked something.
When can you fix it?
A. FAST !!! Electrical Service Providers has electricians ready to service the Alamance County area!
100% Satisfaction Guaranteed
A. We value our Alamance customers, and we want you to feel that you have made the best choice in choosing us Our goal is to turn your situation into an experience that is better than you expected. If you don't have a great service experience we will make it right for you. Give us a Call, and we want you to be happy.
Commercial Electrician Burlington NC
We are one of the leading commercial electricians in Burlington, NC and the surrounding areas for a variety of businesses, including warehouses, machine shops, office buildings, and more. We can provide electrical service repair work on everything from power and lighting designs, lighting retrofits, data networking installation, breaker box wiring, and all types of commercial electric projects.
Industrial Electrician Burlington NC
We are your #1 local electrical experts that businesses count on in Burlington, NC when they want industrial electrical contract actor services near you. Our motivated electrical service contractors can help work on design-build projects for manufacturing and processing facilities, food manufacturing, high stack storage facilities, medical facilities, warehouses, small to large manufacturers and more.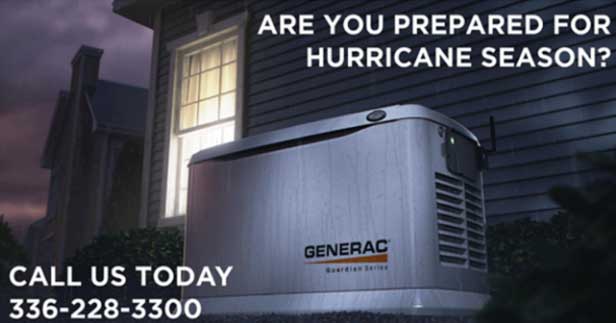 Generac Generator Repair and Service in Burlington
Generac Generator Repair and Service in Burlington Homeowners and business owners in the Burlington – Durham area, can phone Electrical Service Providers. An Electrical Service Company for prompt Generac generator service and repair. We are aware of the importance of reliable secondary power for your home or business and are here 24/7 to answer inquiries concerning your generator or perform repair and service.
24 Hour Emergency Electricians Near You
1) Complete Electrical Services
2) Electrical Contractors Burlington
3) Standby Generator Installation Local Electricians • Commercial • Breaker Boxes • Data Networking Installation • GFCI Outlet Installation • Office Electric Solutions • Outdoor Illumination • Phone Wiring and Networking • Power and Lighting Design • Power Outlet Installation • Safety and Inspections Industrial • Carousel and Conveyor Wiring Solutions • Energy Efficiency Solutions • Harmonic Mitigation • Lighting Retrofit Solutions • PLC Solutions • Specialty Voltages • Standby Generator Installation and More!
Generator Installation Burlington
When you have your Generac generator installed by a certified Electrical Service Provider, your house is guaranteed the reliability of a premium home generator.
Generator Service & Repair Burlington
Whether it's a yearly service call or an emergency repair, our electricians will have your home generator back up and running when you need it the most.
Natural Gas & Propane Generators Burlington
Electrical Service Providers is a great resource in providing professional advice on what will work best for you. Generac generators come in many models and fuel types. For homeowners in Burlington, NC, interested in purchasing a standby home power generator.
Benefits of a Backup Generator in Burlington
They are designed to automatically bring you power when your regular flow of electricity has been interrupted. Electrical Service Providers takes pride in providing these products to customers for use in times of trouble.
To schedule maintenance, or substantial Generac generator repair and service, we suggest that you contact us now to get in contact with a certified electrician near you in Chapel Hill.
We're Committed to Creating Satisfied Customers
Below are real reviews from some of the many customers we've had the pleasure of working with.
"I was concerned about knowing I was going to spend thousands of dollars on this project. What a joy to work with a company who was more concerned about me and my project than they are about their interest in it. From the very start, I was quoted a price for what would work best for my residence. They had a chance to try to upsell me but did not even try. I was already familiar with a variety of models. The crews that did the installation were fantastic. Always courteous, always engaging, but always hard working. Coordination with city inspectors and others who had an interest in the project was done extremely well. I did not even need to be around while the work was done. When it came time for the final payment, the company would not take it until the generator ran a couple of its weekly test cycles and I was completely happy. The owner of the company even helped me with another minor issue I had and would not accept any payment. Besides the workmanship and professionalism, this company scored big points in communication. Each time I called or needed a question answered, the owner of the company either called, emailed, or texted me very quickly. It seems today that getting in touch with
anyone is a nightmare.
Simply put, I would recommend Electrical Service Providers to anyone who needs their service. I can assure you they will be my first call for any other projects or services I require. Thanks to Home Advisor for steering me to this company."
Randy J., Greensboro, NC – 2/22/2019
"A company who kept their word. Showed up when promised and completed the work !."
Samuel M. in Reidsville, NC – 8/14/2018
"Repaired a Generator: They did an excellent job. Explained what needed to be done thoroughly. I was so impressed I hired them for additional work."
Mike H., Greensboro, NC – 04/20/12
"He was excellent and was here within an hour of my looking for someone to come out and do the repair. This was a holiday weekend. It was a minor fix as it turned out, but I gladly paid the small amount he charged to fix it. I will call them again if I need an electrician. Thank you."
Gwen B., Burlington, NC – 01/15/12
"Excellent work."
Doc M., Durham, NC – 01/12/12
"Repaired Home Standby Generator: Honest, Trustworthy, Very good customer service."
Homeowner, High Point, NC – 3/18/2014
"Very prompt and did a very neat job. Done on time."
Edward M., Greensboro, NC – 4/8/2014
"Good to work with, found the problem rather quickly and provided guidance."
Heather H., Greensboro, NC – 4/17/2014
"Very fast and great value."
Homeowner, W.S., Greensboro, NC – 4/25/2014
"Professional, Explained problem and solution."
Bob B., Greensboro, NC – 5/27/2014
"The technician was very nice, and even though he had a really busy day, he took the time to work in my repair. Very prompt. I think someone else would have just shifted me to another day."
Michelle K., Greensboro, NC – 8/3/2014