Outdoor Lighting Installation in Alamance NC: Electrical Service Providers, Inc.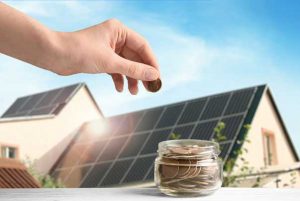 Are you looking for a reliable electrical service provider in Alamance? We've got you covered. Our wide range of services includes outdoor lighting installation. Whether you need new outdoor lighting or repairs, we can assist you. We use high-quality materials and provide excellent quality. Our experienced electricians in Alamance will help you choose the perfect outdoor lighting for your home or business. Contact us now to get a free quote!
Electrical Service Providers (ESP) is a trusted electrician service company in Burlington, NC, and nearby areas. With over 18 years of experience, ESP started as a wiring service for new construction and residential homes but has now evolved into a reliable service contractor. Our priority is promptly responding to our customers' needs and providing immediate attention to their electrical problems.
Guaranteed Outdoor Lighting Installation in Alamance NC: Electrical Service Providers, Inc.
Are you looking for outdoor lighting solutions in North Carolina? Look no further than Electrical Service Providers. We can help turn your yard into a beautiful outdoor oasis and add safety features to your home. With our landscape lighting, motion-sensing security lights, and porch lights, you can enhance your home's curb appeal and increase its value. Don't settle for a dull yard – let us provide the lighting solutions you need. Contact us today for a free consultation and let us help you make your yard beautiful and safe.
Once your outdoor lighting is taken care of, you can customize your indoor space with our solutions.
In Alamance, there are many outdoor lighting options that can enhance your home's beauty and safety. Whether you have an older home with existing landscaping or a porch or patio that needs lighting, there are solutions to fit your needs. Landscape lighting can showcase your plants and add a touch of elegance to your yard.
Porch fixtures or patio lighting can create a welcoming atmosphere and make your outdoor space more enjoyable. Outdoor fixtures, such as wall lights and post lights, can improve the appearance of your home. Finally, motion sensor lights can provide added security and peace of mind. With the help of Electrical Service Providers in Alamance, you can select the right outdoor lighting options for your home and create an attractive and safe outdoor space.
FAQs about outdoor lighting installation in Alamance, NC from Electrical Service Providers, Inc.:
Why is outdoor lighting important?
Outdoor lighting is important for several reasons:
1. It enhances safety by making your surroundings more visible at night, which can discourage criminals and help you see better when walking around.
2. Outdoor lighting improves security by making it harder for burglars to break into your home or business.
3. Outdoor lighting adds to the beauty of your property, making it look more inviting and well cared for.
4. Outdoor lighting increases the functionality of your property by highlighting pathways, driveways, and landscaping.
What are the different types of outdoor lighting?
There are several types of outdoor lighting available. Floodlights are used to light up large areas, such as driveways and walkways. Pathway lights are specifically designed to illuminate walkways and create a sense of security. Spotlights are used to draw attention to features, such as landscaping or sculptures. Lastly, security lights are motion-activated and are meant to deter crime by automatically turning them on when someone approaches your property.
Outdoor Electrical Installation, Repair, and Maintenance in Alamance, NC
Electrical Service Providers is a licensed electrical contractor in Alamance, NC, that offers high-quality electrical services for homes and businesses. Our team of experienced electricians can handle all your electrical needs, from minor repairs to complete installations. We understand the importance of having a reliable electrical system that keeps your home or business running smoothly. That's why we provide personalized, trustworthy service to ensure the safety and efficiency of your electrical system.
Outdoor lighting serves various purposes and is important for safety, security, beauty, and functionality. It helps make your surroundings more visible at night, discourages criminals, and improves the overall appearance of your Burlington property. There are different types of outdoor lighting, including floodlights, pathway lights, spotlights, and security lights, each serving a specific purpose in lighting up other areas and features of your property.
Customer satisfaction is important to us, so we ensure you speak directly to a service representative rather than an answering machine. No matter how small your problem may seem, ESP will always give it the attention it deserves.
24 Hour Emergency Service | Over 20 Years Experience Licensed & Insured